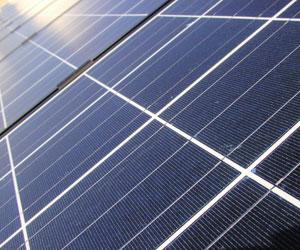 Two car dealerships in Chesterfield have installed solar panels in a bid to become more environmentally friendly and lower their electricity costs.
The dealers, both part of the Gordon Lamb chain, have had 480 modules added to their roofs by the energy firm Mark Group, Solar Power Portal reported. The renewable energy technology is expected to generate 100,000kWh annually – enough to drive an electric car for over 4,000 miles.
Whether for financial or environmental reason, installing renewable energy resources at business premises can be a positive step. But it is worth considering that if you perform any major works on a rented site then you should have tenants improvements cover as part of a combined motor trade insurance policy – this could ensure the additional features are still covered on the same policy should the premises experience any substantial damage.
Gordon Lamb states that the installation of the solar panels is in keeping with the changes it is seeing within the motor trade industry. As more electric and hybrid cars are coming on the market it wishes to align itself with this shift, not to mention generate its own energy to charge the electric vehicles the company is selling.
Chris Roberts, head of renewable power products at Mark Group, commented: "It has been estimated that the income generated each year across the two dealerships from reduced import and revenue from the feed-in tariff will be over £20,000. The payback period against the initial investment averages out at six years.
"Solar PV is an increasingly popular solution for businesses for many reasons; the electricity generated is close to the point of contact which reduces the amount of electricity the business has to purchase and businesses can generate an income through the government's feed-in tariff."