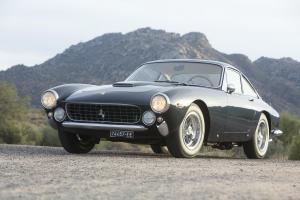 Classic car prices in the UK are going to fall steadily over the coming years following a period of sustained growth for the market.
This is the view of several classic car experts, including Justin Banks, who runs the eponymous classics dealership in Kent. While the market for classic cars is expected to remain healthy, they believe that the years of prices rising will end in the near future, with car values then either stagnating or dropping slightly, Classic Cars For Sale reported.
Market insights such as this can be useful for car dealers or mechanics when they decide which areas of the market to focus their attention on. Classic cars can require specialist road risks insurance, so motor traders must also factor this into their decision of whether or not to deal in vehicles of this nature.
Mr Banks offered his prediction on the classic car market: "For the next few months I expect prices to remain exactly where they were last month – we cannot push the market. I think the market will be stable but will not grow at the rate we have experienced over the next year.
"The people declaring an imminent bust are usually those who want to buy a Dino but missed the boat a couple of years ago! The underlying market forces bear no resemblance at all to the crash of the late 1980s."
Keith Riddington, who runs Buckinghamshire-based specialist Classicmobilia, added that buyers are increasingly going to auction to buy their classic cars, which is meaning dealers are having to compete against the auction houses when getting stock and setting their prices.