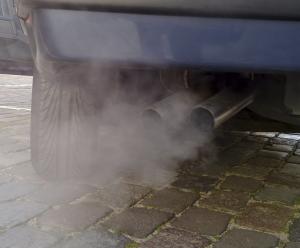 The NFDA has urged the government to ensure it covers all fuel types when publishing its latest plans to improve the UK's air quality, and does not simply focus on diesel vehicles.
According to the NFDA consultations are currently underway regarding a number of proposals including the potential launch of clean air zones that would restrict the use of diesel vehicles in Britain's major cities and the possibility for a scrappage scheme aimed at reducing the number of diesel cars on the roads.
Changes to government policies can affect the used and new car sales process, so it's important that car dealers keep up to date with the latest consultation news to ensure they remain within the law. The regular updating of motor trade insurance can also prevent any unnecessary financial or legal issues in the face of changing policies.
According to NFDA director Sue Robinson, the consultation is set to run until 30 June, with the final plan set to be published by the end of July. However, Ms Robinson has urged the government to ensure it covers all fuel types.
She said: "With diesel cars' emissions accounting for only 11% of London's nitrogen dioxide (NOx) and approximately 18% of roadside NOx emissions across the UK, it is paramount that the Government adopts a wider approach which does not focus solely on diesel to quickly and efficiently tackle air quality issues."
The consultation follows a campaign in March when the government asked local authorities to develop new solutions to reduce emissions and meet climate goals, while avoiding causing a significant impact on motorists.
The plans could lead to the introduction of charged entries into the so-called Clean Air Zones by local authorities for vehicles that fall below the newly set emission standards that will feature in the government's plans.
However, Robinson argues that new vehicles should not be charged under the plans and added that there should be more education for the public on NOx emissions from Euro 6-compliant models.
"The automotive industry is working consistently to reduce nitrogen dioxide emitted from cars and we must continue to work hard to ensure that the public understands that modern Euro 6 diesels are cleaner and emit much lower NOx emissions than older diesel models," she added.