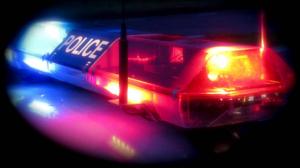 A crime wave has hit the north and north-east of Scotland, with more than 300 cars stolen in the last four months alone.
According to data obtained by the Press and Journal, Aberdeen has been at the heart of the criminal activity as 174 vehicles were reported missing between the start of June and end of September. Meanwhile, in Aberdeenshire 57 cars were reported stolen, while in Moray there were 23 reported incidents, a further 12 in Inverness and 38 in the Highlands and Islands.
Cars always attract the unwanted attention of criminals because they are such in-demand and high-value items. That is why any motor trader – mechanic or dealer – working from a set business premises must have a combined motor trade insurance policy that will provide financial cover for the cars they store on their site, whether that is customers' vehicles or their own stock, just in case thieves strike.
Commenting on the figures, which were obtained via a Freedom of Information request, Highlands MSP and Scottish Greens justice spokesman John Finnie said: "These figures seem pretty high and they seem to suggest a pattern of thefts so it's important that people listen to police advice on how to keep their vehicles safe."
Detective Superintendent Malcolm Stewart stated that the police were working to tackle the issues, adding: "The more difficult people can make it to steal their property the less chance there is of becoming a victim of crime and if thieves have to spend time overcoming security then this increases the chances of them being disturbed and apprehended."