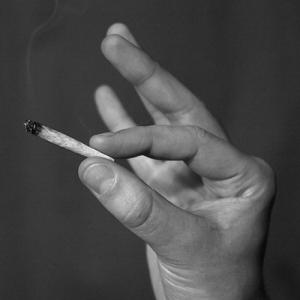 A car dealership in Nottingham has had to apologise to a customer who found a cannabis joint in their vehicle after it had been serviced.
Donna Connellan had collected her Vauxhall Zafira from Evans Halshaw in Clifton Boulevard and driven it home when she made the startling discovery on the seat. She showed the object to her husband Gary – they quickly realised it was cannabis and contacted the garage.
For a car dealership or garage, to have a black spot on its record like this is not just bad publicity, it can also be detrimental when it comes to obtaining a motor trade insurance policy should legal action be taken. Insurers will be reluctant to offer policies to individuals or businesses with criminal offences on their record, and those that do will likely increase the price of the quote.
Recounting her story to the Nottingham Post, Mrs Connellan said: "When I got the car back I just went to check everything was okay. I noticed a cigarette on the driver's seat. I don't smoke so at first I thought it was a normal roll-up cigarette."
She went on to say that once her and her husband realised what it was: "We contacted the garage to tell them what had happened. I just felt really let down. It's disgusting."
A spokesperson for Evans Halshaw said the company had apologised to Mrs Connellan and said an internal investigation had resulted in disciplinary action being taken.