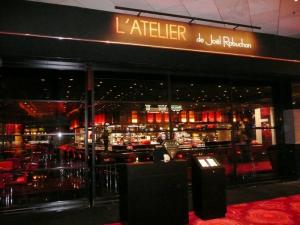 A customer has taken their car garage's offer of a free meal a bit far by dining out in a Michelin star restaurant.
Siobhan Yap's car was hit while it was parked on Watford Audi's forecourt. To appease the 27-year-old, the garage gave her a courtesy car while her £20,000 Audi A3 convertible was being repaired and offered to cover the cost of a meal for two "for the inconvenience caused", so Ms Yap took her mother to L'Atelier de Joel Robuchon in Covent Garden, London and ran up a bill of £714.61.
Good will gestures like this are a good way of keeping customers happy, but to save having to pay for expensive meals on customers' behalf, a car dealership or garage can always invest in a combined motor trade insurance policy. This will offer financial cover for vehicles stored on the business' premises, in case they should be damaged or stolen.
When the bill was handed over to Watford Audi the company said it was "excessive", and offered to pay half. Ms Yap responded by saying that Audi should have "specified a price limit".
According to the bill, at L'Atelier de Joel Robuchon, Ms Yap and her mother enjoyed four glasses of champagne, two bottles of wine costing £69 each, six cocktails totalling £86 and a sloe gin, the BBC reported. They also indulged in many tasting dishes, including one La Truffe Noire at £35, two St Jacques scallop dishes costing £29 each and two La Volatille risottos totalling £42.