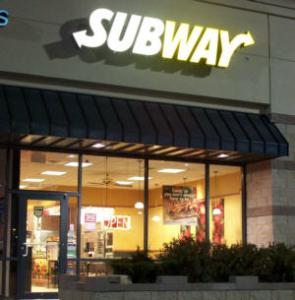 Good customer care and new ideas to bring in potential clients are always worthwhile activities, and one car dealership on Teesside has added a sandwich shop franchise to its site.
Stockton Kia, which is part of the Jennings Group, now has a Subway shop next to the showroom, run by the daughter of the group's managing director. Nas Khan says he's confident the takeaway will be a success under the management of his daughter Natasha.
If you are considering adding attractions to the forecourt to help bring in more customers or simply to meet their needs while they are shopping for a new vehicle, make sure you have the correct levels of motor trade insurance to cover your site. While you would need a specialist policy to cover a takeaway, any vehicle-related changes you make may require an upgrade of your motor trade policy to make sure you are adequately covered.
Although the Subway at Stockton Kia is an unusual addition, the Jennings Group already has a track record of providing refreshments for its customers. The dealership group, which has sites across the North East and Yorkshire, also has a café at its Ford Direct forecourt in South Shields, Tyne and Wear.
Mr Khan said he was "very proud" of his daughter for taking on the Subway franchise and working hard at her new business.
He told AM-Online: "The day the Subway opened there were literally people queuing out of the door. It's a popular area – surrounded by many other car dealerships – and we're confident that it will be a success."
The sandwich franchise is building its business in "non-traditional" locations such as dealerships, garages, hospitals and convenience shops. It now has more than 500 in these different areas and the company said this is a "key area of growth".