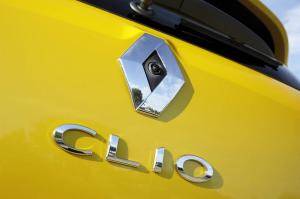 An independent car dealer has been fined £12,000 by Newport Magistrates' Court after it was prosecuted for stocking a vehicle that was in a dangerous condition.
According to Caerphilly County Borough Council's Trading Standards, officials visited Evolution Cars Ltd in Trethomas in September 2016 with an independent motor engineer to examine the vehicles for sale and ensure they were safe for road use.
However, tests revealed that a Renault Clio was in a dangerous condition due to a failing handbrake, which could cause a serious accident if sold to a customer without repairs.
During the case, the court heard that the firm had received cautions in 2015 and 2016 for the stocking of other vehicles in a similar condition, and that the company had previously been informed by Caerphilly and Cardiff Trading Standards about their responsibility for the safely of their customers.
Aside from the moral and legal concerns related to the case, selling dangerous cars can also affect car dealers' motor trade insurance policy, which in many cases can be voided if dangerous and excluded vehicles are sold at the registered car dealership. To ensure your motor trade insurance remains valid, make sure you meet all of the stipulations listed in the policy.
According to the court, information about the previous incidents was only revealed just three months before the most recent offence was committed. However, Caerphilly County Borough Council revealed that company director Mr Yasin had indicated during an interview with its Trading Standards officers that safety checks were being carried out by member staff with no formal training in mechanics.
During the hearing, company directors Osman Yasin and Tariq Mogel admitted an offence contrary to the General Product Safety Regulations 2005 and were fined £12,000. The company was also ordered to pay £1,130.15 prosecution costs and a victim surcharge of £170.
The overall fine was reduced by the magistrates' court after the company pleaded guilty to the offences, dropping from £18,000 to £12,000.
Commenting on the incident, Rob Hartshorn, Caerphilly's head of public protection, said: "I hope this successful prosecution will send a clear message that strict legislation and laws are in place to protect consumers, and we will take strong action where needed to ensure this legislation is enforced."