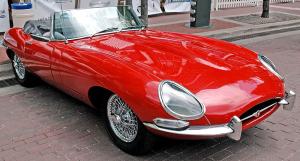 North East car dealer Peter Vardy has opened a dealership dedicated to classic cars.
The Heritage Collection, based in County Durham, will sell vintage motors priced between £10,000 and £250,000. It's the first time the business, which has a number of showrooms selling prestige brands including Rolls Royce, Bentley, Jaguar and Ferrari, has sold classics.
If you are diversifying your business, whether that's selling classic cars or adding servicing, MOTs or repairs to your offering, you need to ensure you are properly covered for your new venture. Check out your motor trade insurance and make sure it provides the right coverage for the value of your extended business and the additional vehicles and equipment you have invested in.
Indeed, investment is one of the main drivers behind the new Vardy business. The dealer group is aiming to attract drivers who have some cash to invest but also want to have a bit more fun with their money than investing it in stocks and shares.
Classic car expert Paul Cummings, who has worked for Sir Peter Vardy for 16 years, told AM-Online: "Classic cars not only offer great investment benefits, but can be driven and enjoyed without affecting their value.
"You could buy a classic car for £70,000 and in five years' time it could be worth £145,000, plus you've had five years of fun driving it. Over the past decade classic cars have been one of the best performing investments with an average return of up to 469 per cent."
The Heritage Collection is also providing classic car investment advice to customers as well as storage, maintenance and restoration services for vintage vehicles.
Chief executive Peter Vardy said: "I have always been passionate about iconic cars, and starting a heritage arm to the business has been something I have wanted to do for the last few years."