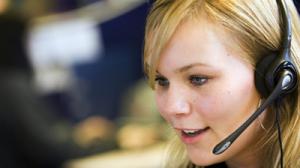 Car dealers have been urged to join lobbying of the government to counter the threat of introducing new legislation preventing the industry from making service and MoT reminder calls.
According to AM Online, newly formed campaign group Call for Action on the TPS is urging the automotive industry to join an executive lobbying team to help prevent a ban on telemarketing.
The campaign group is aiming to meet with the government and the Information Commissioners Office (ICO) to put forward proposals for new telemarketing regulations as an alternative to the government-planned 'opt-in only' rules that are expected to be introduced following the launch of the Digital Economy Act.
While legislation remains unclear it's important that car dealers and car dealership owners are prepared to protect their business should they make any errors with their telemarketing routine.
The Call for Action group is aiming to prevent this confusion. Commenting on the government's proposed legislation, group founder and editor of Decision Marketing, Charlie McKelvey, said: "An opt-in only based regulatory regime would effectively deprive dealers and garages of the ability to make call reminders to consumers about servicing and MoTs."
The campaign group has announced that it plans to put forward an alternative regulation that aims to protect the public and allow ethical companies the freedom to make calls when appropriate. Mr McKelvey argued that a ban could in fact make the situation worse for members of the public.
Referring to rogue calling companies, he said: "If they are caught under new regulations those companies based in the UK will fold and re-emerge as they do when prosecuted under current rules, and the overseas offenders are untouchable by UK authorities. Rogue calling is likely to increase to fill the void left by compliant companies."
He added: "If business sectors do not work together to point out flaws in an opt in system, and do not put forward proposals that will protect both public and commercial interests then it is very likely that MoT and service calls will become a thing of the past."