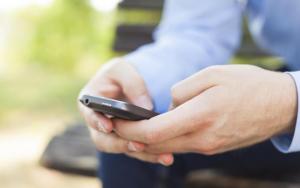 A large number of car dealers are now searching for stock via their mobile devices, according to new research from BCA.
The online stock search firm said that 44 per cent of stock searches are now carried out on mobile devices, such as tablets and smart phones and that this trend is being driven by the growing number of motor traders working from home. BCA says that it expects the percentage of searches carried out via a desktop computer (currently 56 per cent) will decline in the coming years.
Looking for stock online is a great way to keep abreast of all the latest trends in the motor industry – ensuring that your dealership has the right makes and models to keep the customers coming to your site. When you change your stock offering in any way, it's vital to update your combined motor trade insurance to ensure that your cover reflects your current stock.
The BCA research found, specifically, that 27 per cent of stock searches were carried out using a smartphone and 17 per cent took place on a tablet device. This reflects a wider trend for the increased use of mobile devices for accessing the internet.
Ofcom says that a third of internet users say their smartphone is their preferred device for accessing the web and two thirds of people own smartphones. Meanwhile only 30 per cent of people said they mostly use their laptop to get online – and this percentage is likely to continue to drop.
BCA's head of customer experience, Stuart Gibbons, said: "BCA continues to invest to ensure our customers can work with us across any platform. The growing trend of the motor trade to work remotely is driving the growth of mobile internet usage."