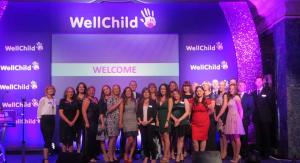 A Mitsubishi dealer group has been praised by a children's charity for helping it save around £33,000 over the last two years, reports Car Dealer magazine.
CCR Mitsubishi, which runs nine car dealerships across the south of England, has now agreed to support Cheltenham-based WellChild for a third year running. The charity says the partnership has already saved it £33,500, which is enough to pay for 1,500 hours of nursing care for sick children.
Doing charitable work is great for your business's image and corporate social responsibility. However, you should also be sure to get the fundamentals right too. That includes having the correct levels of motor trade insurance and road risks insurance for your business.
The dealership group said they would be providing the charity with two Outlander PHEV cars. The vehicles are used by the children's charity for its Helping Hands programme, which involves gathering a team of volunteers to provide a garden or bedroom make-over of seriously ill children.
Colin Dyer, the chief executive of WellChild, said: "CCR Mitsubishi have played a vital part in helping us to develop and expand our Helping Hands programme, which means we are reaching more families than ever.
"The new cars really will play a vital role in making sure that families in Gloucester, the south-west and across the UK have the best possible support.
"We are just starting the third year of our partnership now and having their support over such an extended period means we have been able to invest properly in other programmes."