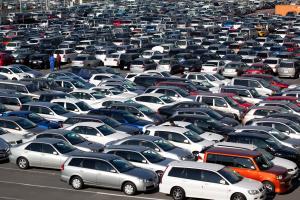 New figures suggest that car dealerships are having to hold too much stock on their forecourts, which could put pressure on margins.
The research from accountancy firm, UHY Hacker Young, found that dealerships are now holding a total of £23.4 billion worth of stock, up a staggering 46 per cent from just five years ago. Over the past year alone, dealerships have been 'forced' to hold 13 per cent more cars in their stock, according to the report.
The pressure to hold more stock not only carries a risk to dealerships if the market takes a downturn, but also increases the risk of loss from damage or theft. With stock levels growing all the time, it has never been more important for dealerships to ensure they have comprehensive motor trade insurance.
Alongside the figures on rising stock levels there were some very positive sales figures for the UK dealership industry. UHY Hacker Young discovered that turnover in the industry rose by 32 per cent in the last five years. However, the accountancy firm warned that holding extra stock is a risky business, but that many dealerships have little option.
Paul Daly, a partner at UHY Hacker Young, explained: "Dealerships are under pressure to add increasing amounts of stock to their balance sheets in order to meet targets set by the manufacturers. This approach can put unnecessary strain on dealerships, with many facing the risk of termination of their lucrative contracts with manufacturers if they don't take on stock."
Daly added that dealerships could face a squeeze on their margins if the market slows in response to the drop in a value of Sterling.