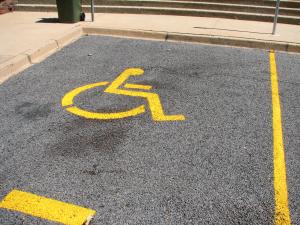 Interested in expanding your knowledge of the Motability Scheme? Then you're encouraged to attend a series of free business briefings happening early next year.
The half-day events are designed to help car dealers who already have Motability Scheme customers but want to gain a greater understanding of the scheme.
The Motability Scheme helps people with a disability exchange their mobility allowance for a new car, mobility scooter or electric wheelchair.
If you're considering expanding your range of motability vehicles or want to join the Motability Scheme, it's worth checking whether your motor trade insurance needs to be reviewed or updated.
Motability Operations, which is running the events, said the briefings will help dealers find out more about their customers, develop their marketing and ensure they are getting the most out of the scheme.
The 2017 Business Briefings are taking place in Birmingham, Bolton, Leeds, Newcastle, Belfast, Scotland, Duxford, Wales and at Heathrow Airport.
Peter Wilson, general manager of dealer relations, Motability Operations Ltd, said: "Our 2017 Business Briefings take place in nine different locations throughout the UK to ensure our dealer partners can find a venue that works for them.
"The sessions empower dealers to understand more about the Motability Scheme and our customers, and in turn to enhance the service and support they offer to disabled people.
"The Business Briefings are always popular and we urge dealers to book their space and not to miss out on the opportunity to attend."