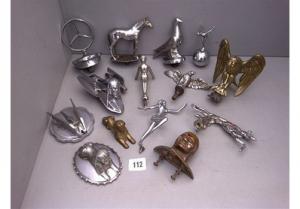 A collection of motoring memorabilia once belonging to a car dealer who recently passed away is going to be sold at auction.
Frank Buck spent his life trading in vehicles and parts, but when he died at the age of 75 in December 2014 he left no heir to inherit his valued collection of goods. It has now been announced that the item will be put up for sale at an auction on 9 May at Summersgills of Easingwold and York, with posters, car parts and mascots up for grabs.
Auctions are popular places for car dealers and garages to source new stock or rare parts for specialist vehicles. It is important if they buy a car at auction that they have a road risks insurance policy to enable them to drive it back to their business premises. Furthermore, it is worth the buyer checking that any high value items purchased at auction will be covered by the motor trade insurance policy, which will have an upper limit to the value it can cover in cases of theft or damage.
Mr Buck was an eternal bachelor said to have been married to his hobby – constantly adding to his ever-increasing stock of cars and motoring memorabilia, the Yorkshire Evening Post reported.
Auctioneer Tim Summersgill added: "Frank was a well-known character all over Yorkshire. His collection is huge, there are probably going to be around 800 lots."
Among the things being sold there is a collection of 500 mascots, including flying ladies and grilles from Rolls Royces, and an MGB GT Roadster, which are thought to be the most in demand pieces going under the hammer.