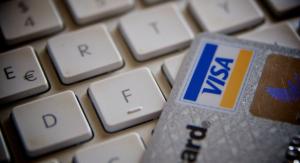 A new form of direct debit payment is halving the time it takes for car dealers to buy new stock and have it delivered.
The payment system from Autorola UK has seen the company, which sells vehicles to trade buyers, cut delivery times after purchase from eight to an average of four days by using a strict direct debit only policy. This in turn helps dealers replenish their stock quicker and respond to market demand, thereby maximising their chance of making a profit.
For dealers, in preparation of their new purchase arriving on site it is important that they update the Motor Insurance Database accordingly; it is necessary for them to register the vehicle as being under their ownership so it can be included on their road risks insurance or combined motor trade insurance policy, just in case it should be damaged or stolen when being driven on the roads or while stored at the business' premises.
According to AMOnline, by only taking direct debit payments, Autorola states that it is now able to arrange delivery immediately after a used vehicle has been sold online, safe in the knowledge that payment will be complete by time of collection.
Keeping a high turnover of stock is of utmost importance for car dealers – empty spots on a garage forecourt is potentially wasted profit. Therefore, quickly sourcing and bringing in new stock to replace outgoing cars is a vital part of their operations.