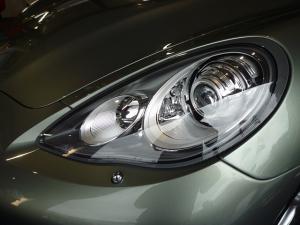 There is a large disparity in the amount of money different car garages in the UK will charge for changing a vehicle's headlight bulb, new research has found.
Auto Express asked hundreds of motor traders in the UK how much they would charge for the service in a bid to find out if consumers are getting a fair price for headlamp repairs, one of the most common repairs cars require. While some said they would fit a new bulb for free, charging only for the bulb itself, prices among others varied dramatically, reaching in excess of £70 in some instances.
Labour time is naturally one of the biggest expenses whenever a motorist has professional work done to their car; not only does a mechanic have to fix or replace faulty parts but they must often then drive the vehicle to ensure it is performing as it should. To do so, a car mechanic will require a road risks insurance policy, which will enable them to drive customers' cars with insurance for business purposes.
The study by Auto Express found that even among different franchises of the same car company there was a large fluctuation in the price of changing a headlight. For example, when contacting Renault about changing the bulb in a Renault Captur, one garage offered to supply and fit a new light bulb for free while another wanted £40.
A spokeswoman from industry regulator Motor Codes said: "Labour rates vary vastly in the UK. If the work has to be done at a dealer or a garage, then the advice is to shop around before you buy."