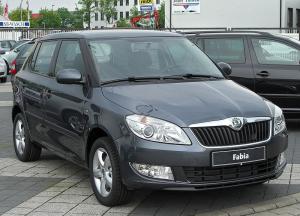 A car dealership in Middlesbrough has been targeted by thieves who expertly removed parts of one of its vehicles.
Thieves systematically dismantled the front end of a Skoda Fabia from Derek Slack Motors off the A66, Gazette Live reported. The owner of the dealership believes the culprits were trained mechanics as they proficiently took apart and made away with the Skoda's bonnet, radiator, air-conditioning unit, front bumpers and lights.
Incidents involving the theft of specific parts of vehicles are becoming an increasingly common trend across the UK, police forces have said. Subsequently, companies such as Derek Slack Motors will need to be extra vigilant in ensuring their car traders insurance policy covers theft, both of the entire vehicle or just parts of it.
The company said that the vehicle, worth around £12,000 when new, would probably have to be written off.
Tony Slack, who works at the family-run business that has been in operation for over 40 years, said about the incident: "I think either someone has bought a car that has been written-off at an auction and had the exact parts they need stolen, or someone has had a crash and the airbags have deployed – and they've taken it into a less than reputable body shop.
"Whoever has done it definitely knew what they were doing. They've been very careful to make sure they've taken the right parts, and left me with a mess. I've never seen anything like it here before."