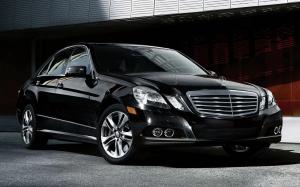 A man posing as a car dealer has stolen a Mercedes worth £38,000 from a showroom in Essex.
According to police, they are hunting a man thought to be in his mid-30s who was pretending to work at the Mercedes-Benz garage in Langston Road, Loughton when new vehicles were being delivered by a transport lorry. The thief took delivery of the car before then driving it away, with the police, the dealership and the manufacturer who delivered the black Mercedes-Benz E-Class now hunting for the culprit.
Car dealers must always do their utmost to protect their stock. Whether it is a road risks insurance policy to provide protection for when the vehicles are being driven out on the roads, or a combined motor trade insurance policy to cover them against theft and damage while on site, having suitable business insurance will help dealerships in this task.
The Essex dealership became aware of the robbery after a member of staff spotted the car in Chigwell Road, Woodford Green, still wrapped in film protection and covered in delivery stickers, the Ilford Recorder reported.
Although the dealership has not provided a comment on the story, it is believed they are offering a reward to anyone who helps to locate and recover the car, which is speed locked so that it can only travel at up to 40mph.