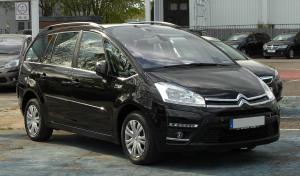 Family cars were the UK's fastest sellers in July, as many parents and children head off on their summer holidays, according to Auto Trader.
In a new report released by Auto Trader, figures reveal that Citroen's C4 Picasso people carrier was the country's fastest selling car, taking just 18 days to move from forecourt to buyer. The car trade magazine suggests this increase in popularity is due to the large boot space and airy cabin making it ideal for family holidaymakers.
Many car dealers choose to follow seasonal trends in order to stay ahead of the market. However, if you regularly change the type of vehicle you stock then you should get an updated motor trader's insurance quote to ensure all your stock is covered.
Another family car that saw a boost in popularity in July was Seat's discontinued Altea XL, which is capable of seating seven with additional storage space. This particular model took only slightly longer to sell than its Citroen counterpart, moving from forecourt to buyer in 21 days.
Moving away from people carriers, the equally spacious seven-seater Nissan Qashqai+2 is proving a family favourite this summer thanks to its extra seats and option to flatten the third row for added space. This adventurous model is currently taking just 22 days to sell.
Commenting on the figures, Karolina Edwards-Smajda, Auto Trader retailer and consumer products director, said: "Many retailers will know from experience how seasonal trends influence demand such as the arrival of summer holidays prompting buyers to focus on family cars."
She added: "The challenge lies in which family cars will be in demand in your region as even in the top ten fastest sellers there is a real mix."