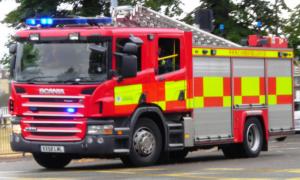 A car workshop in Surrey has been left in a "dangerous condition" after a six-hour-long fire broke out at the premises.
Firefighters were called to the industrial unit in Chertsey Road, Shepperton at 9.30pm on Wednesday evening (2 September) and did not leave until 4am the next morning. The estate is home to several motor trade businesses, but one car spray workshop was hit by the fire, with six vehicles reportedly inside the garage at the time, all of which were left damaged.
When motorists leave their car at garages and repair centres they need to know they are safe. However, fires are an ever present risk at these premises due to the materials stored on site – as such, it is imperative that a garage has a combined motor trade insurance policy that will cover any damage done to their customers' vehicles that have been left in the business' care.
According to Get Surrey, fire crews from Sunbury, Staines, Chertsey, Egham and Guildford were in attendance, with a total of six fire engines and 30 firefighters required to tackle the blaze.
A Sunbury firefighter said: "The building is in a dangerous condition and a fire investigation has to be carried out, but we have to wait for daylight.
"It is dangerous in case the building falls down… The building is totally destroyed, only inside, the fire did not spread to outside."
An investigation is being carried out to determine the cause of the fire.