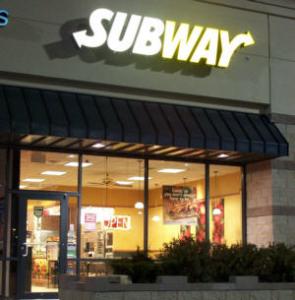 A garage forecourt in North Yorkshire has reopened in style after a £1.1 million investment to improve its facilities.
The Jos Richardson & Son-owned BP garage at Escrick near York now has a Subway sandwich store in addition to its Spar shop and fuel facilities. The forecourt, which is one of five owned by the business, was closed from April until November while the upgrading work was carried out.
It is always worth a car dealer looking at the details of their motor trade insurance when investing in improvements to the premises to ensure the cover is still sufficient for any new additions or the increase value of the site and its assets.
The Escrick forecourt was declared open by High Sheriff of North Yorkshire and Escrick Park estate owner, Charles Forbes Adams.
Jos Richardson & Son's managing director, Joseph Richardson, told the Forecourt Trader: "We wanted to put on an event to showcase the new site and all of the fantastic facilities we can now offer, like our brand new state of the art car wash, the Costa coffee machines and the new Subway."
The reopening day even saw a jazz band play on site as well as a magician and juggler to entertain customers. Visitors were offered free car washes and coffee and more than £500 of fuel was given away as prizes.