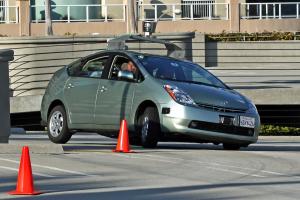 Four British cities have been selected for a new trial of driverless cars, the Government has announced.
Government organisation Innovate UK has said that Greenwich in south-east London, Milton Keynes, Coventry and Bristol will be running trials for between 18 and 36 months as of January 2015. It is hoped that the trials will give the UK a head start when it comes to introducing driverless vehicles and the associated technologies.
The motor trade industry will be keeping a keen eye on developments, with the potential onset of these next generation cars disrupting the market. One thing it could mean, for example, is that there might be a change to a garage or dealership's road risks insurance policy, with employees no longer primarily in control of the vehicles – insurance issues such as this are on a long list of questions that the Government must address before the prototype technology becomes a reality.
Innovate UK's announcement that trials would be going ahead comes one week after George Osborne's Autumn Statement, in which the Chancellor said he aims to establish the UK as the global hub for the research, development and integration of driverless vehicles.
Nick Jones, from Innovate UK, commented: "Cars that drive themselves would represent the most significant transformation in road travel since the introduction of the internal combustion engine and we want to help the UK to lead the world in making that happen.
"There are so many new and exciting technologies that can come together to make driverless cars a reality, but it's vital that trials are carried out safely, that the public have confidence in that technology and we learn everything we can through the trials so that legal, regulation and protection issues don't get in the way in the future."