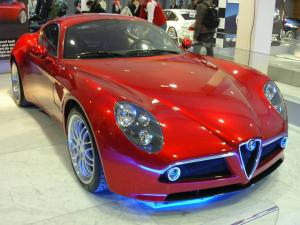 The future is far from bright for car dealerships in the UK, one franchise manager has warned.
Bauer Millett in Manchester, which held franchises for Cadillacs, Chrysler Jeep, Alfa Romeo and Abarth, had to close the doors of its showroom just before Christmas. Mitch Millett, the managing director of the company, has now said that he fears others will suffer a similar fate in an increasingly competitive marketplace.
One way motor trade businesses – from solo traders right up to large franchises – can protect themselves against an uncertain future is to obtain a comprehensive motor trade insurance policy. From road risks insurance through to business interruption cover, getting the right insurance for the business' needs can help ensure it survives in the case of something going wrong.
Speaking to the Manchester Evening News, Mr Millett said that his dealership's city centre location meant that overheads were unusually high. As a result, when the sales of Fiat's Alfa Romeo and Abarth models began to decline the company struggled to stay afloat, eventually being forced into closure.
He said: "Even if you could sell the cars the margins simply weren't there – it was a very expensive business because of its location. The reality is the motor trade is going through a revolution. More businesses are closing down than opening, the industry is consolidating into big plcs, and the competition is much more fierce."
Mr Millett added that online shopping, giving the customer greater control and choice, had made things more difficult for the dealers by cutting into their sales and margins.