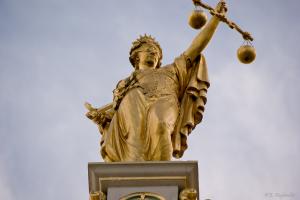 A mechanic from Chatteris has been given a suspended jail sentence having been found guilty of scamming online customers out of £30,000.
Simon Bond, 32, used eBay and other websites to advertise car parts and garage services. However, when customers would go to him to have parts installed or repair work completed he would demand more money than first agreed by claiming that additional jobs needed carrying out.
Dishonest behaviour like this will not only land you in trouble with the law but it could also have a detrimental effect on your chances of obtaining a cheap motor trade insurance quote. Criminal offences could see the price of a policy skyrocket, while some insurers might refuse to offer cover to businesses or individuals found guilty of such practices at all.
Mr Bond went on trial for fraud at Peterborough Crown Court last week. He pleaded guilty to eight charges of fraud by false representation as well as one theft of a motor vehicle.
The court heard that one customer in Northampton paid £1,300 for repair work to his Mitsubishi Warrior but he did not have the vehicle returned for eight months. Another called the police when his Land Rover Discovery was not returned for several months.
He was sentenced to 12 months, but the term was suspended for two years in which time he has been ordered to carry out 200 hours of unpaid work. He will also have a curfew from 9pm to 6am.