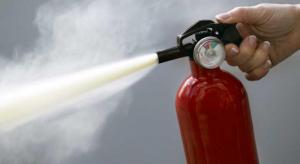 A car repair garage has been busy reassuring customers that it is still open for business after three vehicles parked on its forecourt went up in flames last week.
MM Motor Repair in Higginshaw reported that three vehicles were completely destroyed in the fire, which is thought to have been started by arsonists. A fourth vehicle, a BMW which belonged to a neighbouring business, was damaged by the heat coming from the other vehicles.
It's vital that independent garage owners and dealers take out the right level of motor trade insurance and road risks insurance to protect themselves from the unexpected costs involved with being a victim of this kind of attack. Although arson is rare, garages can be an attractive target for vandals who can leave owners with massive bills for repairs.
The three vehicles that were destroyed were a Renault Clio, a Peugeot 206 and a Vauxhall Astra van. The Renault belonged to an insurance firm and the van belonged to a member of garage staff.
Mathew Dale, the owner of the garage, told the Oldham Chronicle that he was "absolutely gutted" to discover the damage on returning to work on Monday morning.
He explained: "It could have been a lot worse as we store oxy acetylene inside the garage. I'm so glad the fire didn't spread." He added that the garage's work would not be disrupted by the fire and that it was very much 'business as usual'.
"Although incidents like this are worrying, we've built up a good name for ourselves over the years by doing good work," he concluded.