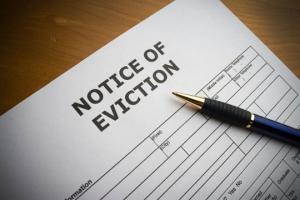 A car mechanic in south-east London who has been embroiled in a long-running planning battle is finally going to be evicted from his garage next week.
Richard Hough, owner of Autoclutch car repair workshop in Croydon, has been trading legal blows with a property developer for more than 13 years, making it the longest dispute of its kind the area has ever seen. Greathall Limited bought the land on which the car garage is based back in 2001, and has planned to bulldoze the existing building so the company can develop 11 flats and two shops on the site.
Mr Hough had fought the decision but, after 42 years working at the Station Road premises, he is finally going to be evicted on Wednesday 7 October. And while road risks insurance or motor trade insurance can protect car garages from most nasty business risks that might be lurking around the corner, when it comes to events like this, which are largely out of the control of business owners who rent their premises, there is little a mechanic can do.
Mr Hough began working at Autoclutch as an 11-year-old boy doing odd jobs. Now 52, the mechanic is devastated at how the planning battle has ended, the Croydon Guardian reported.
He said: "I think it's obscene that I was never given the opportunity to purchase the land myself… Why was there no relocation clause or compensation clause put in there for a business that had been here for 40 years?
"It has been 13-and-a-half years of my life and I walk away from here with nothing."
Greathall's director refused to comment this week but said in the past that the mechanic was trying to cause "maximum disruption" and that "there are plenty of other premises in the area and Mr Hough will do fine".
Mr Hough says he has attempted to find a new premises but with no luck.