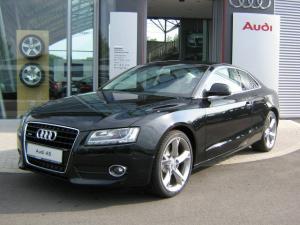 Glass's has revealed that the Audi TT Coupe is at the top of its list of the top five fastest selling used cars in March.
Rupert Pontin, Glass's head of valuations, has stated that the UK's "ongoing love affair" with the iconic car is one that cuts across both age and gender. "While it is yet to be seen in the used sector, the arrival of the third generation model is sparking interest in older examples, too," he said.
Market insights such as these are important for helping car dealers small and large alike cater their stock to what car buyers are after. However, it is always important for businesses to bear in mind that drastic changes to the volume or type of stock they deal with could render their road risks insurance or combined motor trade insurance policy inadequate, so this insurance must be reviewed on a regular basis.
The DS3 Cabrio was also named in the 'hot five' list, described by Glass's as a "genuinely desirable" small cabriolet that inspires younger drivers with a sporty exterior and "lots of flair"
The multiple entries from the large 4×4 sector, including the Nissan Pathfinder and the Mercedes ML Class, was described by Glass's as unsurprising "bearing in mind the time of year", while the surprise entry from the Hyundai Coupe was justified by its value for money.