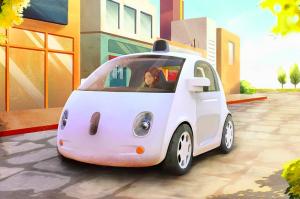 Google has said that careless driving – on the part of a human – was the cause of the first injury case involving one of its driverless cars.
This week (Thursday 16 July) Google revealed that earlier this month three of its employees were taken to hospital with minor whiplash after another driver rear-ended the driverless Google Lexus vehicle they were riding in.
The incident appears to be the first one in which injuries have been recorded but it is the 14th accident in 2 million miles of driving and six years of testing the driverless vehicles.
Google's Chris Urmson, who leads the project, said that not one accident out of these 14 had been caused by the driverless cars, rather, they are the fault of inattentive drivers. He wrote in a blog post: "Our self-driving cars are being hit surprisingly often by other drivers who are distracted and not paying attention to the road.
"That's a big motivator for us […] the most recent collision […] is a perfect example."
For car garages and dealerships, the introduction of self-driving cars will spell a dramatic change for their business in terms of stock changes. But even before these vehicles make it on to the forecourts, it's worth taking heed of Urmson's remarks about careless drivers on the road.
Accidents can and do happen during test drives and stock movements, so a road risks insurance policy to cover stock, staff and the business for any accidents that occur during test drives, for example, is essential to keep things running smoothly and avoid unexpected and expensive bills.