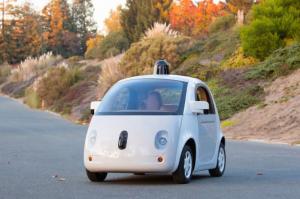 Google's fleet of self-driving cars has tripled in just four months as the vehicles move closer to becoming commercially available.
According to Department of Motor Vehicles in California, where the cars are being tested, as of Monday (28 September) it had 73 licenses for 73 self-driving vehicles, up from 23 cars in mid May.
Google says that since it started testing the self-driving cars, they have never caused an accident in more than a million miles of driving on public roads. However, the company said that it has taken an ultra-conservative approach to the test drives, which makes them a nuisance on the roads, so it needs to make the vehicles behave more like humans.
Self-driving cars will purportedly eradicate human error and thus make the roads safer. Whether or not this proves to be true remains to be seen, but for the foreseeable future at least, mechanics and car dealers will need a road risks insurance policy as they get behind the wheel of various cars for testing and logistical purposes.
Chris Urmson, who leads Google's effort to develop driverless cars, said: "[The cars] are a little more cautious than they need to be… We are trying to make them drive more humanistically."
Test drives at the moment reveal that cars are travelling slowly, taking conservative lines around corners and stopping abruptly at the first sign of trouble on the road, which is making them both a hazard and an inconvenience to other drivers. Google says it is working on software to address these issues.