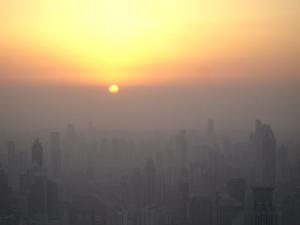 The Transport Minister has told the Evening Standard newspaper that the government may look at increasing taxes on diesel fuel in order to try to reduce pollution levels in London and other large cities across the UK.
If the government does go ahead with a tax increase, the popularity of diesel cars could fall significantly, resulting in a shift in stock priorities in the motor trade industry. Any dealership that changes its offering, bringing in new stock, or changing the type of cars it sells, needs to update its motor trade insurance and road risks insurance to ensure its current stock is fully covered.
In 2001, then-Chancellor Gordon Brown reduced taxes on diesel in a bid to encourage diesel car ownership, as it was seen as the lower-carbon option. Although diesel does emit less carbon than petrol, it contributes far more nitrogen oxide (NOx) and other particulates into the air, which are damaging to public health.
In light of this, Transport Minister Patrick McLoughlin told the London-based newspaper: "We have got to look at [the rise in diesel car ownership caused due to the cut in diesel tax]. It is something the Chancellor will need to look at in due course."
McLoughlin went on to talk about how the government is attempting to reduce pollution levels through a number of policy changes: "We are addressing it through the government's air quality strategy, and by putting money into public transport like the Elizabeth line.
"The government was also working with manufacturers to reduce NOx emissions and ploughing £600 million into electric cars and charging points."
As a direct result of the 2001 tax cut, diesel car ownership increased from 13 per cent of overall ownership, to around 28 per cent.