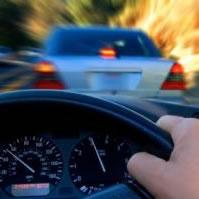 More than £109 million in government funding has been announced for a variety of projects aimed at developing the UK's next generation of low-carbon vehicles and driverless technologies.
Projects led by firms including Ford, BMW and Jaguar Land Rover are to benefit from the money, which is part of the government's Industrial Strategy.
And the funding, which includes £62 million for low-emission cars and £31 million for self-driving vehicles, will help protect almost 2,400 jobs, the Department for Business, Energy and Industrial Strategy said.
Seven projects will share grants from the latest round of funding from the Advanced Propulsion Centre (APC), an industry-government programme to put the UK at the forefront of low-carbon vehicle technology.
Projects include:
Developing a high-power battery suitable for high-performance vehicles
Addressing gaps in the UK supply chain and strengthen them
A fuelling system for a concept gas tractor
Technologies to reduce the weight and improve electrification in SUV vehicle platforms
Other projects have secured funding from the government's Office for Low Emissions Vehicles to develop a range of ultra-low and zero emissions vehicle technologies in the UK.
The government has also announced that people buying an electric vehicle will continue to benefit from up to £4,500 off the cost of an ultra low emission car, up to £2,500 off a hybrid and receive £500 towards the installation of a charge point in their home.
Greg Clark, the business and energy secretary, said: "Low carbon and driverless cars are the future and as a Government we are determined through the Industrial Strategy to build on our strengths and put the UK at the forefront of this revolution.
"Investment in this technology is an integral part of this Government's efforts, to ensure the UK auto sector remains competitive and world-leading."
.
Transport Minister John Hayes said: "I am absolutely committed to improving air quality and reducing pollution in towns and cities, which is essential for people's health and the environment.
"This government is investing £109 million to support British businesses in developing innovative, important technologies which will greatly reduce our emissions footprint.
"The number of ultra-low emission vehicles on our roads is at record levels and our renewed support for these exciting technologies is yet another significant milestone."