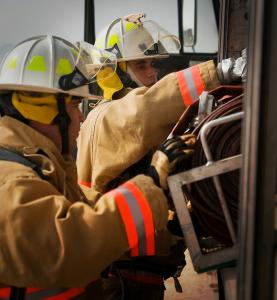 A security guard was rescued by firefighters when a fire engulfed a Sheffield-based car workshop.
The building on Holywell Road was alight when firefighters arrived on Thursday evening (18 September). It was only when the firefighters alerted the security guard of the fire that he realised he was locked in the office. The door was broken down and the man escaped unhurt.
While no injuries occurred, the loss of vehicles will be major. Traders working in the motor industry use combined motor trade insurance to ensure losses such as this are covered, with vehicles and equipment housed inside as well as the building itself falling under this policy.
Additionally, business interruption cover is key when incidents such as a fire to occur; this can cover the loss of earnings during not only the initial period of closure, but also the time it takes to rebuild the business.
An investigation into the cause of the fire is underway, but investigators suspect it started in one vehicle inside the workshop before spreading to surrounding cars. Group manager Mick Mason praised crews for their quick response to the blaze, The Star reported.
He said: "When crews arrived the building was well alight, but they first had to rescue a security guard from an office at the back of the car repair shop.
"He was locked inside and had not realised there was a fire. Firefighters broke down the door to get him out and he was unharmed."
He added that while vehicles were damaged in the fire, the building itself only suffered from smoke damage.