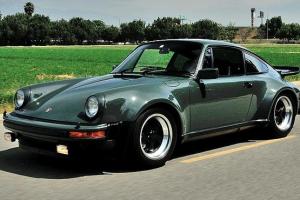 Hexagon Classics, a car dealer specialising in selling classic cars in north London, has announced that it has consolidated its modern classic and its classic car operations on a single site.
The firm renovated its showroom at the beginning of the year to make a larger, state-of-the-art facility. It now houses classic cars from the '50s, '60s and '70s alongside its older classic cars. This has enabled customers to visit a single site for all their classic car needs.
The upgraded showroom has space for 70 vehicles, including some world-class models such as the Jaguar E-type and the Porsche Carrera.
The showroom is also now home to an art gallery and shop, which sells various products including photography and sculpture as part of its offering.
Expanding and diversifying, or even consolidating, are all natural responses to a range of market conditions. Dealers can benefit from being flexible in the face of a rapidly changing marketplace, but they must also bear in mind the importance of updating their traders combined insurance to reflect any changes to business operations, stock or premises.
Paul Michaels, the chairman of Hexagon Classic Cars, explained: "For our customers this is a fantastic move, giving them one central point to immerse themselves in our stock, whether it's an original AC Cobra or a Porsche 993 Turbo. It also makes perfect sense for our staff."
"Factor in the other elements of the business, such as Hexagon Classic Design, and Hexagon Classics is shaping up to be the true lifestyle experience I always wanted it to be. What's more, we have lots of exciting plans for the coming years – watch this space," he added.