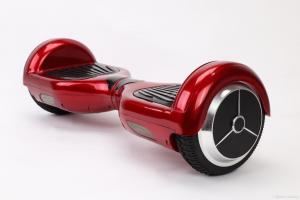 A Scottish used car dealership is counting the cost after burglars broke in and stole not cars, but 20 hoverboards – this year's must-have Christmas gift.
The cost of the boards stolen from the Vehicle Trade Centre in Kilwinning, North Ayrshire, is estimated at between £5,000 and £6,000. The boards retail for up to £500 each, depending on their specifications.
When organising your motor trade insurance, it's vital that you also cover other items you have on your premises in case of a burglary or fire. You may not sell hoverboards alongside Hondas, but equipment such as tools and diagnostic machines should also be taken into account.
In the Scottish theft, the burglars were captured on the car dealership's CCTV. The images show three masked men using crowbars to break into the premises through the window and escaping with the boards. The cameras also picked up a dark coloured Vauxhall Insignia driving around outside while the burglars were in the garage.
Dealership manager, Leigh McAvoy, told the Daily Record: "We can see them quite clearly on CCTV, so we've got quite a good image of them and I don't think it'll be long before they're caught out.
"It's not a very good situation to be honest, but luckily it won't impact on any customer's Christmas but it's disappointing to think there are people like that out there."
The dealership also had quad bikes and laptops inside, but the gang only took the hoverboards. Mr McAvoy is convinced the burglars had been to the garage before because the CCTV footage shows them heading straight for the boards.
The dealership is the only retailer to stock the Smart Wheels brand of board in Scotland and Mr McAvoy is appealing to anyone who is offered one for sale to contact police. He said the garage has now further tightened its security following the break-in.