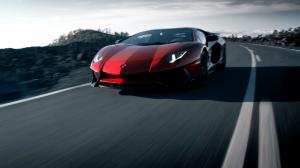 Luxury car dealership group HR Owen is bringing a section of rare Italian supercars to its UK showrooms, reports CarDealer magazine.
Among the Italian beauties that are currently available to buy from HR Owen's UK showrooms will be the Ferrari 512BBi — the iconic 80s red supercar — an extremely limited-edition Lamborghini Aventador LP750-4 SV and a one-of-its-kind Lamborghini Murcielago LP-670-4 Superveloce.
With business continuing to grow, UK car dealers may be thinking of adding more stock to their showrooms. If so, it's important that they remember regularly to update their motor trade insurance and road risks insurance to ensure that their changing quotas are always completely covered.
Regarding the Ferrari 512BBi, which is only available from the flagship HR Owen showroom on Old Brompton Road in West London, was first registered in 1982, has less than 15,000 miles on the clock and comes with a price tag of £299,950.
Tom King, the marketing director for HR Owen, said of the rare vehicles on offer: "The broad range of rare and exciting cars available in our showrooms around the country is unrivalled, meaning fans of Italian supercars are truly spoilt for choice. The 512BBi is particularly special and is a real icon of the 1980s.
"The broad range of cars on offer is an excellent example of the diversity provided by HR Owen. Whether it is new cars, used classics, servicing, repair or any other area, we aim to be the best in the world, and the cars that we have for sale are further proof of this in action."