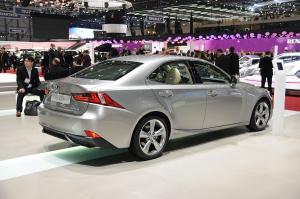 British motorists prefer to own hybrid and electric cars, according to a recent survey.
The findings of the Auto Express Driver Power survey 2015 showed that the Lexus IS Mk3 was the UK's most popular car, with a satisfaction rating among owners of 93.96 per cent. This ended the Skoda Yeti's three-year stint at the top of the list and three quarters of people who owned the Lexus IS opted for the eco-friendly hybrid version.
Market research such as this is valuable for any car dealership or garage as it helps them to determine the stock they sell. This, in turn, will dictate the level of cover the business requires from its road risks insurance or combined motor trade insurance policy, so it is important to constantly re-evaluate these policies as trends and stock change.
The Auto Express Driver Power survey got car owners to rate their vehicles in 10 categories, including reliability, running costs, practicality and in-car tech. In total there were four hybrid or electric cars on the list as the top-placed Lexus IS Mk3 was joined by this Lexus NX, also sold in hybrid form, which came sixth, and two electric vehicles, the Renault Zoe and Nissan Leaf, which came in fifth and eighth place respectively.
Steve Fowler, editor-in-chief of Auto Express, said: "Car buyers are attracted by the low running costs of hybrid and electric cars, but Driver Power 2015 shows that the whole ownership experience for these cars is pretty enjoyable, too."
As well as having the two cars in the top 10, Lexus also came out the UK's favourite manufacturer, based on customer satisfaction from a record 61,113 responses. The Jaguar XJ got the highest ratings in the executive car category, while MINI was named most improved manufacturer.