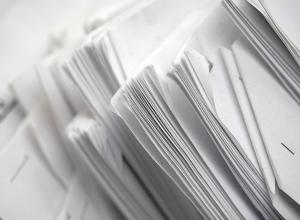 Having an incomplete service history for a used car can wipe as much as 20 per cent from its sale value, a new survey has found.
According to research by KwikFit, the average used car would be sold for 19 per cent less if a dealer had an incomplete service history. A fully stamped service book was found to add an average of £1,500 to the final price for a vehicle.
Roger Griggs, communications director at KwikFit, commented: "Car owners often skip services to save money but in the long run, this can end up being very costly."
The same can be said when it comes to obtaining a motor trade insurance policy – looking for the cheapest policy might seem like an easy way to save money, but it could cost a business in the long run should they need to make a claim but not have adequate cover.
KwikFit's study also revealed that 45 per cent of potential car buyers would walk away from a deal if the vehicle in question did not come with a full, up-to-date service history. The problem was more prevalent among older buyers; over half of over 50s said they would not buy a car without a complete service history, compared to just a third of buyers aged 18 to 24.
Griggs added about the issue: "Not only does it reduce the vehicle's value, it also makes the pool of potential buyers much smaller, making it harder to sell. Having a record that shows regular servicing gives prospective buyers confidence that a car has been well maintained, so even if you have one or two missing, frequent servicing is still important."