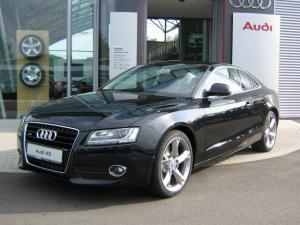 Audi dealerships are misleading customers about their vehicles' safety ratings, an investigation by the BBC's Watchdog has found.
The investigation looked at 10 dealerships selling the German cars and found that nine of them incorrectly stated that the A5 model was Euro NCAP safety tested, with six claiming that it had a five-star rating. When these claims were examined further it was found that the A5, along with a range of other vehicles, had not undergone the safety standards testing as claimed.
This act of deception follows a host of stories in which independent dealerships have been found to be misleading customers about the mileage or history of the vehicles they are selling. While the fact these stories are being exposed shows that this approach rarely pays, in ChoiceQuote's experience the same can be said of deceiving brokers when obtaining a motor trade insurance quote.
All full-time traders operating from a business premises will need a combined traders policy but fraudulently lying about the services being provided, history of the business or value of vehicles and tools on site to get a cheaper combined motor trade insurance policy could be detrimental in the long run; if you do not have adequate cover for the business then it could result in larger costs should something go wrong.
In the case of the Audi dealerships, the BBC discovered that six Audi models out of 12 have been Euro NCAP tested. The Q7 and TT were tested before 2009 but the A5, A7, A8 and R8 have not been tested.
While there is no legal requirement for car manufacturers to get their cars tested by NCAP, Audi had stated that its whole range had been certified. The company says it is taking the allegations that its dealers are giving out misleading information seriously.