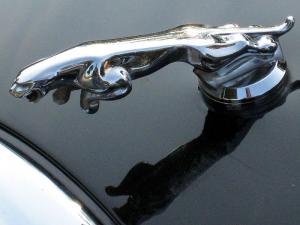 The world's first authorised Jaguar dealership, which supplied cars to the Queen, has given up its franchise after almost 90 years in business.
RA Creamer of Kensington in central London was set up in 1927 in a mews and had two Royal Warrants thanks to its relationship with the Royal family. The site is continuing to operate selling Jaguar parts and accessories as an independent garage.
It's always sad to hear about the closure of dealerships with such a strong heritage, and this one is due to the investment needed in the site to meet the standards now required by Jaguar. If you are upgrading your dealership, whether that's the site itself or the vehicles you stock, be sure to check you have the correct levels of motor trade insurance and road risks insurance in place.
RA Creamer will continue to operate as an independent garage in the short term but said that was unlikely to be longer than the end of the year.
In a note to customers, managing director Michael Quinn said: "This decision has not been taken lightly as our history here is a long and proud one. But the future course of this business is now challenged in a way we feel that we cannot sustain the current business model.
"Nor can we rationalise the level of investment required to meet the requisite standards to remain a Jaguar main dealer."
Mr Quinn is the grandson of Jaguar Cars founder Sir William Lyons and is the patron of the Jaguar Heritage Trust.
The marque is now owned by Indian industrial giant Tata, which also owns Land Rover. It is restructuring its UK operations and is encouraging dealers to carry out improvements to their sites in order to showcase the larger range of vehicles.
The company said: "Jaguar sales are increasing as a result and we are asking all authorised Jaguar centres to upgrade their facilities to cope with increased customer interest."