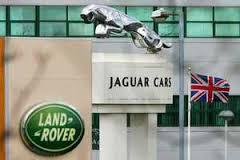 Jaguar Land Rover is putting a new focus on the London market with the opening of two new sites and improvements to five of its retail facilities there.
The group is opening new dealerships at Staples Corner, which will be operated by Spire Automotive, and one at Sunbury on Thames, which will be run by Sytner. They will be new ARCH corporate identity sites alongside the three already in the capital at Battersea, Stratford and in west London.
Jaguar Land Rover said the new Sunbury on Thames site would be a Global Statement Site for the UK, and would be built around the new corporate identity of the company which is being rolled out to all of its dealerships by the end of the decade. It is located next to the M3 motorway into London and will be passed by an estimated 72,000 motorists coming into the capital every day. The site will have 17,000 sq m of floor space and work on building the state-of-the-art retailer will begin in August with a scheduled completion date of late 2019.
The second new site at Staples Corner will be based at the interchange between the North Circular and Edgware Road flyover. It will be smaller than Sunbury and work is due to start in April in time to open by October next year. The new site will have 8,000 sq m of floor space designed around a central atrium leading customers into the showroom.
Jaguar Land Rover UK MD Jeremy Hicks said: "The Jaguar Land Rover business has seen huge sales growth and significant development of its model range in recent years, and our retail partners are evolving the sales network to reflect that. These new London sites not only make it more convenient for our customers in the capital but they also provide a significant boost to our visibility, with cutting-edge design and an ideal showcase for our vehicles."
The company is also investing in improvements at other sites in the capital, which will bring it to 10 new or upgraded London sites before the end of the decade. It also has four authorised repair shops in London.
If you are investing in new outlets or carrying out improvements to your business, it's vital to check that you have the right levels of motor trade insurance going forward. The changing size of your business will lead to differing insurance needs.