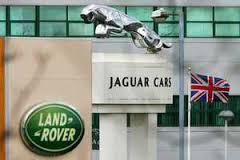 British car maker Jaguar Land Rover has broken the 100,000 UK sales ceiling for the first time ever.
The brand sold a total of 100,787 vehicles in the UK during 2015, a jump of 22 per cent on 2014's sales figures.
New cars sold by the British manufacturer are climbing in popularity and trends like this are useful pointers for car dealers stocking them. Being able to offer more of what customers are looking for means you are more likely to score a sale. However, don't forget to check your motor trade insurance and road risks insurance policies are up to date if you the change the type, value or volume of vehicles you have on your forecourt.
The Jaguar Land Rover figures show that Britain is the brand's biggest market, followed by China. It sold a record 76,837 Land Rovers in the UK last year, with sales rising by almost 20 per cent on 2014.
The percentage increase was even more impressive for Jaguar vehicles. A 30 per cent increase saw the marque shift 23,950 new Jaguars last year, compared to 18,401 over the previous 12 months.
Jaguar Land Rover UK managing director, Jeremy Hicks, said: "Selling over 100,000 cars in a year is a remarkable achievement for the Jaguar Land Rover business and our retailer partners.
"2015 saw Jaguar Land Rover reaffirm its position as the UK's largest premium automotive manufacturer with further investment, growth and job creation.
"This year we will bring more new products, open more retailers and continue to grow our Fleet and Business operation, we are all very excited about 2016."
Last week, the Society of Motor Manufacturers and Traders (SMMT) data for 2015 was published, showing a record number of 2.6 million new car registrations in the UK last year. This was the fourth year of growth in a row.