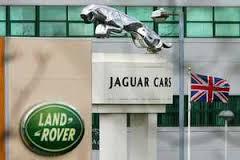 Representatives of Jaguar Land Rover (JLR) have said that the term 'driverless' is misleading and it is giving customers the impression that they won't be in control of their vehicles.
The premium marque said there was a perception that autonomous technologies will replace drivers. Contradicting the claim group strategy director Adrian Hallmark said: "Autonomous technologies will instead work in the background to assist and enhance them."
As more and more driver-enhancement technologies come onto the market, the desire to test them out will become even more important. Therefore, UK car dealers should ensure that, in addition to their motor trade insurance and road risks insurance, they also have adequate demonstration cover in place in order to provide test drives upon request.
JLR was also keen to point out that the new features will only aid drivers, and that so-called 'driverless' technology will help in many additional ways that go unseen by the majority of drivers. In this vein, Mr Hallmark said: "Technology will help improve traffic flow and air quality, reduce congestion and reduce the potential for accidents."
Not only are companies looking to create car technologies that continuously monitor the outside world to improve how an individual vehicle reacts to certain situations, but they also want to include vehicle-to-vehicle communications. This is called dedicated short-range communications (DSRC).
Jaguar Land Rover will team up with a variety of companies, including Visteon, Siemens, Huawei, Vodafone and Highways England, to trial the latest DSRC technology on British roads in late 2016. This would include systems to give drivers advanced warnings about dangers around the corner or to indicate if the vehicle ahead is suddenly braking, for example. They may even connect with traffic infrastructure, such as traffic lights, to ensure the most efficient flow of traffic is maintained.
Peter Virk, the director of connected technologies and apps for Jaguar Land Rover, said: "In less than three years, I predict that every car sold in the world will be a connected car."