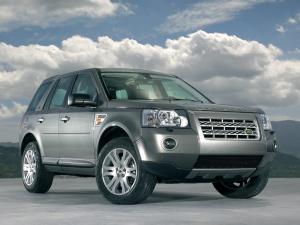 The Essex-based Jardine Motors Group has significantly expanded its presence in the Midlands by purchasing the Colliers Group.
The deal, for an undisclosed sum, will see Jardine Motors Group's Lancaster brand take over the majority of the Colliers Group, with the latter's Land Rover, Honda and Mazda dealerships in Erdington, as well as its Jaguar showroom in Tamworth, all changing hands.
Sources within Jardine Motors Group, which is based in Colchester, commented that the recent acquisition was primarily being driven by the common ownership model put forward by Jaguar Land Rover. Furthermore, the portfolio of the UK car dealer will now include five Land Rover operations, six Jaguar showrooms, four Honda sites and its first Mazda business.
Following an expansion such as this, UK car dealership chains need to regularly review their motor trade insurance and road risks insurance to check that their cover is adequate to insure their expanded stock, greater number of employees and the increased risk.
Jardine Motors Group has also laid down other markers in the Midlands area, with a brand new multi-million pound development for Land Rover being built in Wolverhampton. In the Midlands alone, the car dealer has said that more than 70 new positions will be created in the area.
Neil Williamson, the chief executive of Jardine Motors Group, said of the deal: "This is a great acquisition as we combine Colliers Group's family business values with our cutting edge retail experience. This new business will help drive forward our ambitious growth plans for 2016. We look forward to welcoming our new colleagues from Colliers Group into the Jardine family.
"The automotive industry is really thriving in the Midlands, especially with the investment being made by Jaguar Land Rover and its new manufacturing site, so we're keen to strengthen our presence in the region and bring the 'Jardine Difference' to more customers and staff."