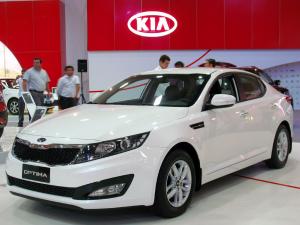 Kia is set to open a flagship dealership near the elevated section of the M4 in April 2015.
The four-storey showroom on the Great West Road in Brentford will house new and used cars, a service centre, customer parking, a coffee shop and top floor experience centre.
The many facets of the Kia showroom will require a well thought out combined motor trade insurance policy. The policy should cover the vehicles and equipment held on site, as well as the new building itself. Road risk insurance is also key to protect the business when employees are driving cars on the road, while demonstration cover is required to ensure customers can test drive vehicles.
The contents of the fourth floor of the showroom is still under consideration, but looks set to be quite different, with the UK CEO and president for Kia, Paul Philpott, hinting that it may involve moving imagery, AM-online reported.
Philpott said that while a retail partner is yet to be announced: "London is a challenging place to operate, so it's really important that we move ahead with someone who has experience of running dealerships there."
The level aligned with the M4 is already home to Mercedes-Benz and Audi, with VW in the process of developing a centre for the same area. Philpott notes its ideal location for attracting the attention of those entering central London after flying in to Heathrow.