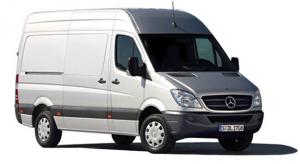 Almost 192,000 new vans were sold in the first half of 2016, representing an increase in sales of three per cent, according to new figures from the Society for Motor Manufacturers and Traders (SMMT).
The industry is likely to welcome the solid sales results for larger vehicles in the first half of the year and will be cheered to see that registrations in June increased by 2.7 per cent to 36,700 units. Heavy vans, categorised as vans weighing between 2.5 and 3.5 tons, were the best-selling range, with sales rising 11.3 per cent in June alone, while pickup trucks also helped the fuel June's healthy figures with registrations up by 17.3 per cent.
Dealership owners are likely to sit up and take notice of these latest figures and may decide to shift their offering in favour of larger vehicles as a response. Selling larger, more valuable vehicles can mean changes need to be made to existing car dealerships insurance or motor trade insurance, so dealers should update their cover accordingly.
Larger vans "dominated" the light commercial vehicle (LCV) market, according to the figures released by the SMMT, taking a massive 62.7 per cent share in the year to date, while the market for smaller vans, weighing less than two tons, fell by 19.7 per cent.
The SMMT's chief executive Mike Hawes said, "It's been an encouraging first half for the new LCV sector and, while growth may be slower than the record levels seen last year, the market remains strong with all the signs pointing towards a healthy performance in 2016. Maintaining economic certainty for van operators will be key to the sector's ongoing success."