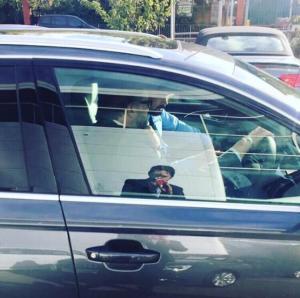 Jurgen Klopp has been announced as the new Liverpool manager, but before the news became official fans got a pretty good indication that the German was going to take over at the Reds when he was spotted at a Merseyside car dealership.
Twitter was awash with a picture (seen here) of the former Borussia Dortmund manager sat in an Audi RS6 at the Audi Liverpool dealership. The picture, taken and shared by Chris Owens, went viral, with fans largely in agreement that the image was the real deal and that, in turn, Liverpool had got their man.
However high profile a dealership's customers are, it is imperative that the business has public liability cover as part of its combined motor trade insurance policy to cover potential car buyers when they are on site. Furthermore, the company will require demonstration cover if it wishes to offer test drives to its customers, whether they are football managers or just a regular punter.
Klopp was top of Liverpool's wish list to fill the vacant managerial position following the sacking of Brendan Rodgers on Sunday (4 October). The German, 48, led Dortmund to two Bundesliga titles, four German football cups and a Champions League final.
However, he had been on sabbatical for the past year after leaving Germany, making him one of the hottest managerial targets in Europe. When Liverpool needed a new manager, his name was on everyone's lips, but whether or not a deal would be agreed remained to be seen – it finally was on Thursday afternoon, but Klopp's trip to the Audi dealership acted as an early spoiler before the news officially broke.