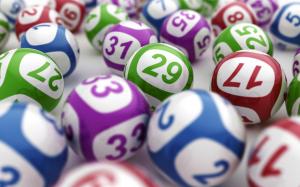 A lucky car salesman in Scotland has got engaged to a lottery-winning millionaire who he sold a fleet of cars to after her huge windfall.
Gillian Bayford, 42, bagged £148 million by winning the EuroMillions lottery in 2012. Shortly after she met Alan Warnock, who worked for John Clark Audi in Dundee, when she bought five luxury cars from the dealership – the pair began dating following their showroom meeting and have now revealed that they are to get married.
While Mr Warnock has now quit his job, for any car dealer still waiting for a millionaire wife- or husband-to-be to walk across their forecourt, they will still have to concern themselves with everyday motor trade issues. For example, anyone selling or repairing cars for a living will need to ensure they have a road risks insurance policy in place to enable them to drive a customer's or the company's vehicles as part of their day-to-day operations.
This, however, is no longer something Alan Warnock is going to have to worry about. On Tuesday (13 January) Gillian and Alan took to Facebook to reveal the good news, posting a picture of the engagement ring.
Former car salesman Alan, 43, accompanied the photo with the comment: "Boom. I've done it like a proper grown up." Meanwhile bride-to-be Gillian added: "Feel like a really lucky girl."
A friend of the couple stated that the ring was "breathtaking".
When she won her millions, Gillian was married to Adrian Bayford, but the pair since split. Gillian, a hospital healthcare assistant, then met Alan when she ordered a total of five cars from her future husband – three £60,000 Q7 SUVs and two £40,000 Q5s — as presents for her family.