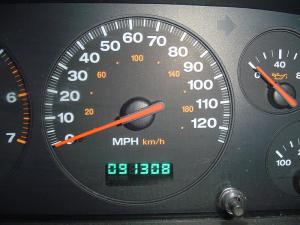 A car dealer in Luton has been fined £3,656 after he was found guilty of tampering the mileage of a vehicle he was selling.
Jalal Ahmed was investigated by Luton Borough Council Trading Standards officers about a car he sold through his business Auto Loot, which was found to have 90,000 miles taken off the clock. Mr Ahmed, 38, pleaded not guilty to the charges, claiming he had no involvement in the day-to-day running of the business, but the investigation uncovered that he was directly involved in both taking payments for the company and for the clocking of the car in question.
Fraudulent acts like this are not only illegal, but they will also destroy any trust a car dealer has with its customer base, making it almost impossible for them to continue to trading. Moreover, having black marks on one's criminal record as a result of prosecutions like this will make it far more difficult for a dealer to obtain the road risks insurance or motor trade insurance policy they need to run their business, with insurers naturally reluctant to offer a policy to a proven fraudster.
According to Luton Today, Mr Ahmed was also found guilty of another offence which related to falsely stating the car had been HPI checked. He was fined a total of £3,656, including £1,900 compensation for the victim, costs and a victim surcharge.