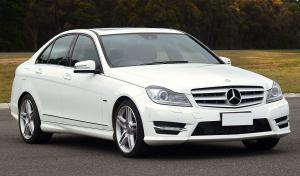 A mechanic has been found to be abusing his road risks insurance policy after being caught on a dashboard camera taking a customer's car for a high-speed joyride.
John Bowles, 56, took his Mercedes-Benz to a car garage in Beckenham for an MOT and when he got his car back he reviewed the footage captured by his hidden camera, the Telegraph reported.
The video showed that the official Mercedes-Benz Bromley garage had been using another company, the Ardgowan Garage, to carry out the MOT test, which Mr Bowles was not aware of. On the journey between the two garages, the mechanic who was transporting the car sped dangerously down narrow back streets, far exceeding the speed limits.
Businesses or individuals repairing cars will need a road risks insurance policy as part of their motor trade insurance so they can drive customers' vehicles, whether that is part of the testing process or to move them from one place to another. Being caught abusing this policy by driving recklessly will likely see the price of a future road risks insurance quote increase, with insurers reluctant to offer policies to dangerous drivers.
A Mercedes-Benz spokeswoman said: "We were disappointed and concerned to hear about Mr Bowles' experience in June 2014 when he took his car to Mercedes-Benz of Bromley for a service and MOT test.
"While cars are serviced on site, MOT tests are carried out by a contracted third party. On hearing about Mr Bowles' experience and seeing the footage, we took immediate action to cancel our contract with the MOT centre concerned."